Professional Dog Walking & Pet Sitting
Kate's Critter Care provides professional dog walking & in-home pet sitting services in Carrboro, Chapel Hill & South Durham, NC. Established in 2008.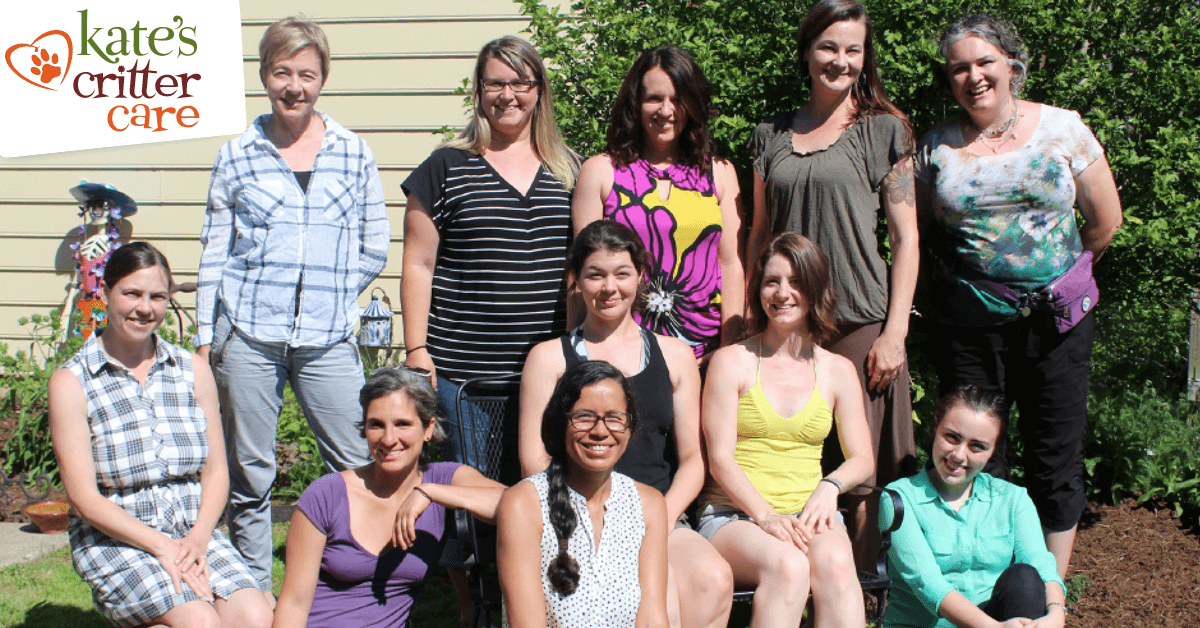 Established in 2008, Kate's Critter Care proudly serves Carrboro, Chapel Hill, and South Durham. We offer fully customizable pet care services to ensure that our clients receive precisely the care they need and want, whether you have a long day at work and need a simple mid-day dog walking visit, are out of town and require 24 hour live-in care, or anything in between.
"I have worked in the animal care and welfare industry full-time since 2000. My small, carefully-selected team of professional pet sitting and management staff and I provide genuine care, respect, and admiration for your animal children, always going above and beyond meeting their basic needs, to ensure that your animals thrive when you are unable to care for them yourself. My trusted team and I genuinely LOVE animals and take great pride in contributing to their overall happiness and wellbeing. We specialize in developing long-term relationships with our clients (both human and non-human), enabling us to provide the most top-notch, personalized pet care services available. We are grateful for the opportunity to work with you and your companion animals, and look forward to meeting you soon!"
— Kate
Unlike using boarding facilities, pet "resorts," or doggy daycares, or risking imposing on a friend or relying on a teen or neighbor who may not be entirely dependable, working with Kate's Critter Care allows your beloved companion animals to remain in the comfort of their own home, where they can play in their own familiar environment, sleep in their own bed, eat their own food, and bask in the love, attention, and companionship of a caring professional.
While the majority of other professional pet sitting businesses charge a base rate for services for one pet, then bill an additional $2–$5 for each additional pet, Kate's Critter Care uniquely offers a sliding a scale rate structure, allowing clients to choose the price they can afford to pay for services, regardless of the number of pets.
Kate's Critter Care has catered to a wide variety of animal clients, including dogs, cats, birds (parakeets, finches, canaries, macaws, cockatoos, conures), rabbits, chinchillas, rats, mice, gerbils, hamsters, guinea pigs, hedgehogs, hermit crabs, chameleons, turtles, frogs, degus, short-tailed opossums, chickens, guinea hens, peacocks, ducks, fish (in indoor tanks and outdoor garden ponds), sheep, donkeys, and emus. Kate and her trusted team of professional pet sitters love getting to know new animals of every species, and look forward to caring for yours.